It is the vision of Recovery House, Inc. to help create a healthier Vermont; providing the best treatment an individual in need can find.
We are a professional alcohol, drug, and family rehabilitation program dedicated to providing effective treatment with practical goals and a reasonable cost for services for nearly 50 years. We will turn no one away who we feel would benefit from treatment, including those currently supervised by federal or state corrections programs. We also offer our services to pregnant women and to those using intravenously. It is the policy of the Board of Recovery House, Inc. to provide a comprehensive, co-educational residential substance use treatment program to all adults who may be in need of such services. We are Vermonters helping Vermonters.
The mission of Recovery House, Inc. is to provide adults suffering from addiction a residential treatment setting that is oriented around the recognition of addiction as a treatable, chronic disease. We provide person-centered, evidenced based, individualized treatment plans designed to give clients the tools necessary to maintain a substance free lifestyle within a framework of community-based supports. Recovery House, Inc. endorses participation in 12 step groups and other community-based services as a critical component in the establishment of recovery from addiction.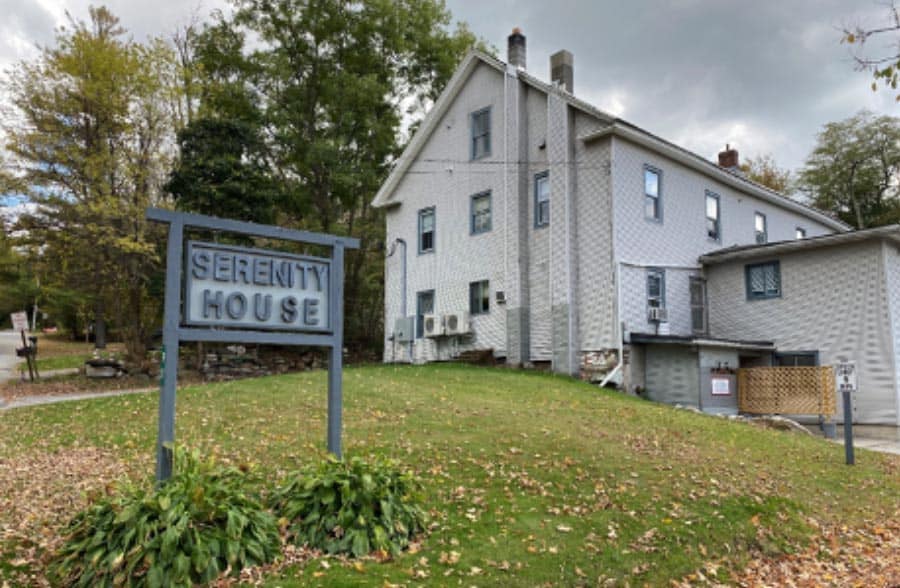 "Serenity House was instrumental in setting me on the right track. I am extremely grateful to have had the opportunity and that I took it very seriously. I have genuinely warm feelings when I think of my stay."
"All of the staff at Serenity House are compassionate people who really understand the disease of addiction."
"It provided me a safe haven. I was nervous about leaving. The staff treated me very respectfully."
"Serenity House really made a difference in my life. Now I have the tools and the know how to keep my life on track."